An accelerated execution time
From indicative live prices to realized bilateral transactions within seconds, you can now execute products across maturities seamlessly.
Join EGMA
Tailor made products
Customize your dashboard to showcase your prefered products and create specific Request For Quotes on Gas and Power underlyings.

Requests for Quotes on bilateral physical and financial products

Benefit from our pricing capabilities

Tailored delivery profiles
Thanks to our extended and diversified portfolio, we are able to offer competitive prices on a range of products.
Use EGMA
Up-to-date market insights included in EGMA
Daily, weekly and monthly comments from our economists on forex, oil, gas, power and emissions markets.
Access valuable data on customizable reports with specific alerts for each market.
Get Access to EGMA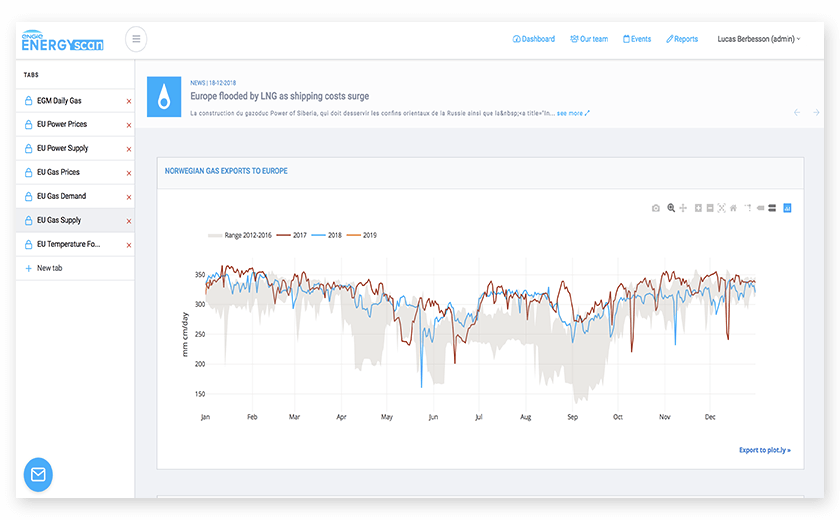 Get access to EGMA, leave us your information today